Make sense of your business data
With OQLIS. South African AI Company.
Author: Johan Steyn
There are a few organisations in South Africa that deliver world-class technology solutions utilising the new breed of smart technologies like Artificial Intelligence. OQLIS is a home-grown technology platform provider at the forefront of the AI race in Africa.
Many business leaders in South Africa are unaware of the local companies that deliver world-class Artificial Intelligence (AI) platforms and solutions to a global customer base. As an author, AI business consultant and conference speaker who deals with AI companies from across the world, it makes me very proud to be associated with one such company: OQLIS.
I recently had the honour to sit down with the founders, Shawn Winterburn and Andrew Bosma, in a series of discussions about their company. We discussed the pillars of their solutions which is the visualisation and understanding of large data sets in real time, to enable business leaders in making better decisions.
We spoke about the so-called Internet of Things and understanding data harvested with a vast array of smart sensors. We touched on using AI in the automation of business processes. Energy management, using smart technology was also discussed – a topic very relevant globally as our natural resources are increasingly limited. Lastly, we spoke about their time and attendance solution and using AI for productivity management.
The story being OQLIS
At the outset of our first conversation, I was naturally curious about the "why" behind the company: what was the motivation of the founders to give birth to OQLIS? I was also interested in hearing what sets them apart from the many organisations that claim to be AI solution companies.
I could see that Shawn and Andrew were very clear on their purpose and the main client challenges their platform addresses. Companies are harvesting amounts of data at a rate that we could never have imagined previously. This includes data from internal operations and, most importantly, from clients.
"We empower our customers to make the most strategic decisions they can, and we do so by helping them visualising their data," said Andrew. " And then once you visualise, you want to start automating that and then start moving up the value chain towards automated decision making, like AI."
Shawn added that all companies are in a different place in their data journeys, "whether they are acquiring the data from certain sources, whether they're visualising it, whether they're reacting to it in real-time to make decisions, or they're looking at the future to predict what the what the environment is going to look like and making informed decisions around that."
"We empower our customers to make the most strategic decisions they can, and we do so by helping them visualising their data"
Andrew Bosma, OQLIS CTO & Co-founder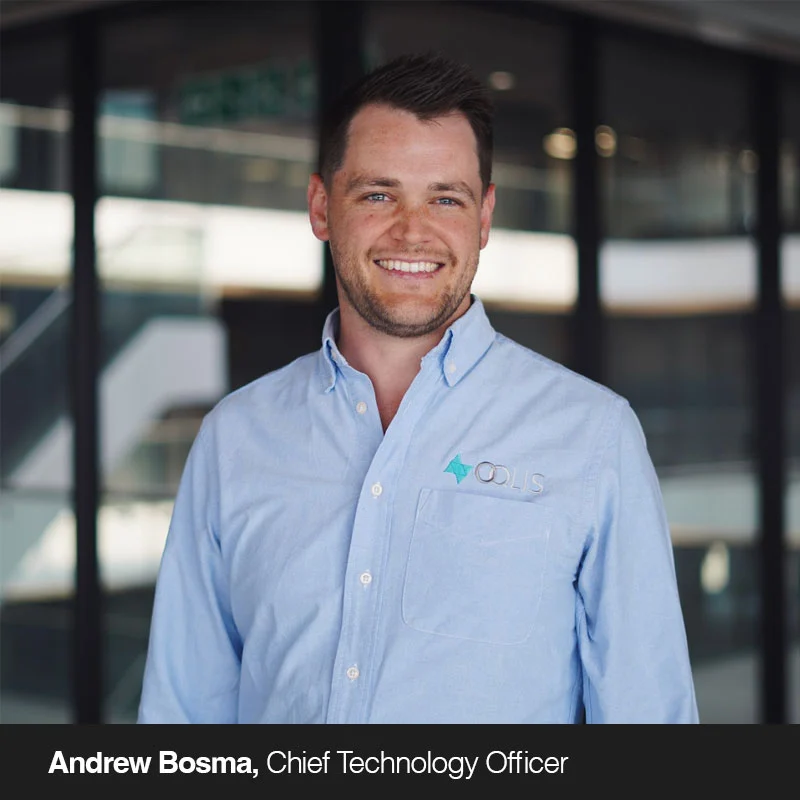 From the desert to the lush data lake  
The founders used a beautiful analogy to expand on the data journey: moving from the desert to a lush lake. In the metaphor of the desert, organisations are making gut-feel decisions, they are uninformed as their ability to use their data is immature. 

Companies who have matured to the next stage, the oasis, are already able to visualise their data in a basic way, as they have a basic appreciation and awareness of the data at their disposal. The possibility to use your data optimally will lead organisations to the lush river bank, and ultimately the lake. This is a place where you can make informed decisions, in real time and where you have become a truly intelligent business. 
Andrew added that OQLIS brings that whole end-to-end solution for customers, "wherever you are in terms of your data journey, whether you are still starting, or you want to really be mature and you want to pinpoint something and find the real value out of artificial intelligence."
The hype and promise of AI
I was interested in discovering what Shawn and Andrew thought about all the hype behind AI. They agreed that many vendors over-sell what AI can do, promising clients things that are not possible. But they also made it clear that by maturing your data journey and implementing AI solutions in the right way, many businesses across the world have already seen its benefit.
"The key is to find an AI vendor with a platform that works well, and who is interested in partnering with you for your success," Shawn told me. And this is what I like about this company: they are smart, they know their business and technology well, but mostly because they care about the success of their clients.
What also draws me greatly to the people behind OQLIS is their desire to do good. Andrew and Shawn – both parents – are concerned about our children's future. What kind of legacy will we leave the next generations, and how can we use technology like AI to ensure a better future? 
I joined them and their team in visiting an orphanage recently. It was heart-warming to see the smiles on the orphaned and vulnerable children when the OQLIS team arrived with gifts and were spending a whole Friday afternoon with the kids.  
"The key is to find an AI vendor with a platform that works well, and who is interested in partnering with you for your success."
Shawn Winterburn, CEO & Co-owner – OQLIS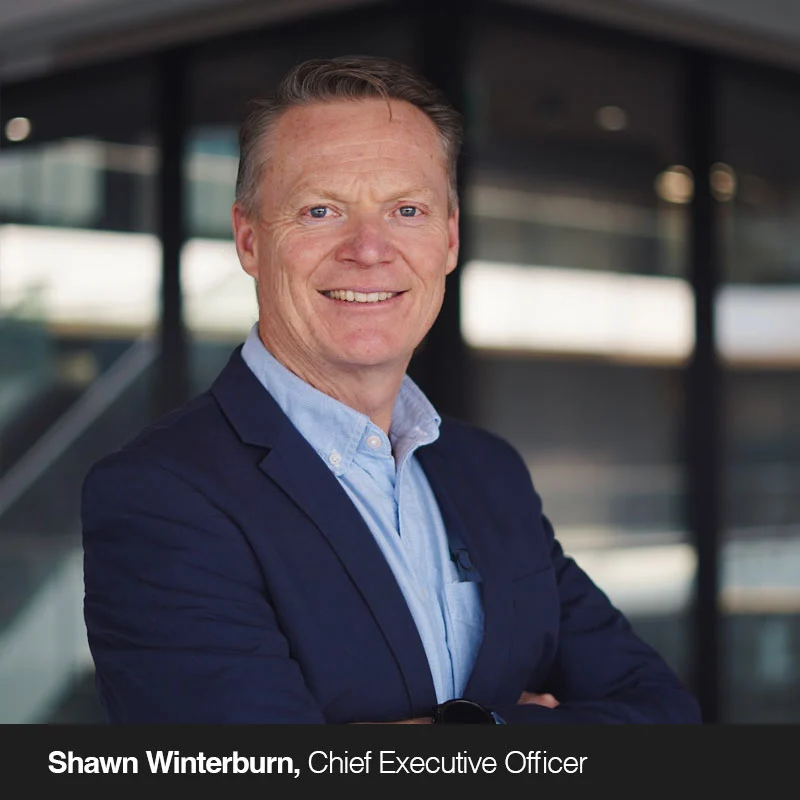 OQLIS: the good guys who can help you
I give a shout-out to business leaders:  where are you on your data journey? Are you able to tap into the power of AI? OQLIS is an excellent company with wonderful people. They are also brilliant in their technology and business understanding. 
You need a technology partner who is truly interested in your success and can take you by the hand on your journey from the data desert to the AI lake. Have a look at their website and make contact with them today: h[email protected]
Rated as one of the top 50 global voices on AI by Swiss Cognitive, Prof. Johan Steyn is on the faculty of Woxsen University, a research fellow with Stellenbosch University and the founder of AIforBusiness.net.